Is it cliche?
January 10, 2009
Is it cliché?
To wish for a storybook prince?
Because he doesn't need to lead an army,
Live in a huge, white castle.
Or even ride a white stallion.

I just want someone to love me for who I am.
Someone who is kind and caring,
Polite and gentlemanly.
Someone who will sweep me off my feet,
And tell me I'm beautiful.
Who loves my odd quirks.
And thinks about me as much as I think about him.
A guy who makes me feel confident and wonderful,
To be the most important person in his life.

He can be nerdy, funny, or weird,
He can be mysterious, or he can be obvious.
He can be strange, or he can be normal.
He is what he is,
But if he loves me and I feel the same.
I will never cheat on him,
I'll always be faithful,
When he's down, I'll be by his side.
I will make him smile, make him laugh.
Ask him how his day went.
We can be best friends and lovers.
Partners, and a pair.
If he's my prince, nothing will separate us.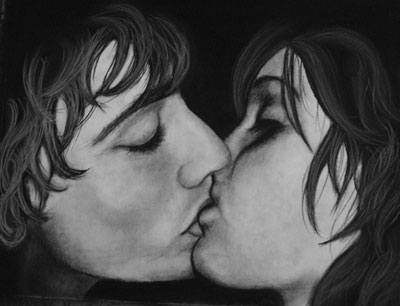 © Anna Y., St. Robert, MO