My Mom
January 11, 2009
"My Mom"

I have met a real hero.
No she doesn't wear a spandex suit.
She doesn't fly, or have heat vision.
She doesn't have millions of fans,
Or a secret identity.
But to me, she is a hero.
She takes care of me when I'm sick.
She makes the monsters in my closet,
Vanish at the sound of her voice.
She cooks, cleans, shops, and does everything imaginable,
But still makes time to help me with my homework,
To stitch up a hole in my skirt,
To tell me goodnight,
And to wake me up in the morning with a smile.
If I come home crying,
She's always waiting with open arms,
To tell me that everything will be alright.
If I fall and get hurt,
She will kiss it and make the pain go away.
She cheers me on and inspires me to do my best.
She knows me better than anyone,
She is my best friend, my hero,
And of course,
She is my Mom.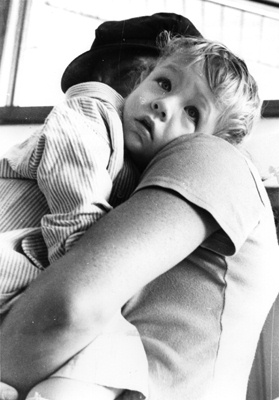 © Ali D., Cincinatti, OH