Smile
MAG
January 18, 2009
limp bodies strewn
across frigid, barren floors
as we look on
from the comfort
of leather couches
and we complain
over simple matters
as across oceans
children die
drowning in their own
silence
and all we do
is wear hypocritical shirts
devoted to false causes
as we pretend to care
but do nothing at all.
every second
a life is lost.
and all we care to do is
Smile.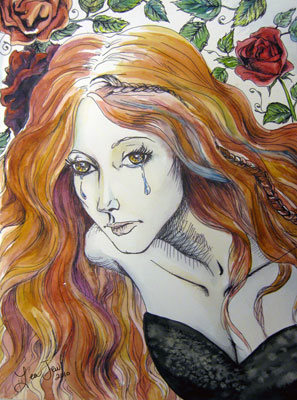 © Leonora J., Fullerton, CA