Kindergarten Love
January 15, 2009
Smiling, blushing, giggling
behind our hands
when we think you're not looking.
Poking us forward, to stand
toe to toe
face to face-
they want to see what'll happen.

I am scarlet read-
to match the crayon stuck
under my fingernails
and the jelly you dropped
on your new white shirt.

You are a pale, pale, white,
like the milk you tried
to share with me, but couldn't
(I'm lactose intolerant)
and the blank paper
on which I've recently drawn
a million tiny hearts
around your name.

I twist around to face my friends,
who are giggling again
and waving me forward.
I turn back, bite my lip, think.
I kiss you on the cheek and run.

Ten years later,
I'll wish you'd caught me.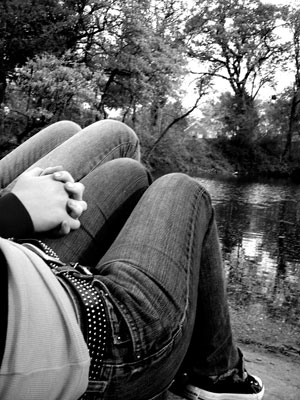 © Lauren R., Edmond, OK