My Lady Misery
September 6, 2015
Misery returns to me
with a slender frame
white as snow
beneath a golden veil
topped with sapphire eyes
that never seem to lie.
Now as I try
to make my escape
she grasps me by the heel
and calmly says
        Come my love
        let me show you
        our memories were real.
To which I sigh
in reluctant sorrow
wishing for tomorrow
to come sooner
but alas
today
she leads  me
away
into the past
once more.
Look!
she exclaims
             All the days that were
             and now
             all the days
             that could've been.
             But sadly…
She turns to me:
        they can never be
        because you no longer
        love me.
In pity
I lean toward
her ear
and whisper:
      It was all a dream
      but my love for you
      was the only real thing.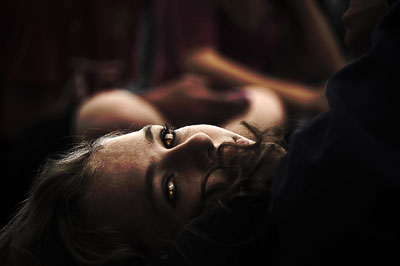 © Calvin C., Salt Lake City, UT