Scattered Pieces of Who I Am.
February 3, 2009
My toes immediately cramp
when you've gotten too close again
your skin is blatantly damp
[like the fire building like bricks behind your eyes]
you've paper cut the tip of my ring finger
to highlight the statements that I've dauntlessly rendered
but cunningly you let the atrocity linger
[into the secrecy containing regretful goodbyes;]

once more I'll melt into your chimeric embrace
without a purpose as of why
while you feed off the irrelevant chase

which I can't clutch or nearly defy,


You tug every individual thread
chained tightly to my doubts
& no matter which conclusion I imply,
I'll never be able to figure you out;
the tip of my pen reveals the words
I turbulently choke on when you're around
the bobby pins keep my heart in place
so I don't become entirely unwound,

you find routes to filter me
into tiny components of your time
but that wasn't how it was supposed to be
[you were supposed to be mine]
your name was written with chalk
in the center of a heart that was convincingly drawn
maybe you're really not all "talk"
but then again,
it's never been argued upon.

Push me against your nerves
& acquaint me with another shameful night,
test me by breaking my particles down
if it makes you feel right
but I know who you are
& I can tell that you're quite amiss,
because I'm not here to be used anymore

& I'm certainly not here to conquer your bliss.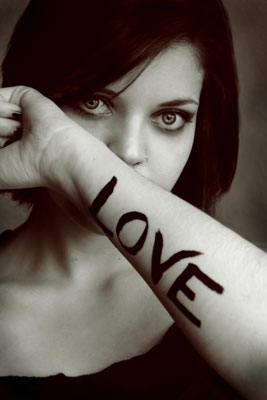 © Michelle B., Blairsville, GA