Mourning Poem for the Queen of Sunday (My Version)
November 13, 2015
Lord has gained a new angel,
But earth has lost a great man.
Silenced by one bullet,
To the chest, through the heart.
It was supposed to be a clean robbery,
But more than money was stolen.
A life, not just any life,
But my cousins life.
On the path to success,
Cleaning up his wrong doings,
It only took two things to change his life.
A single man, and a single bullet.
In a light sleep,
He was awoken.
A person at the door,
Whom never thought about his action.
As he was awoken,
The door flew open,
He jumped up swiftly,
But was quickly sat down again.
Bang! One bullet.
One wrong decision.
One life taken.
But hundreds of lives changed.
Forever in our minds,
In our hearts.
But never to be held again.
By his mother, or his brother.
He was silenced,
Smothered.
By the irrational,
Twisted mind of another.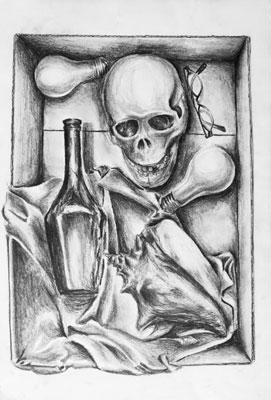 © Karen S., Norwalk, CT