Ripple Effect
MAG
February 1, 2009
Three months of questionable orthodontia
Pried the Red Sea between my sister's
front teeth.

Tomato sauce, white lies, and oxygen flow through that rivulet,
but I'd imagine so too do the vibrations of Joplin solos as she gurgles
ragtime to her willing fingers,

along with the raucous outbursts of sixth grade recess,
clever requests for interest on her chore ­allowance,
and breakfast Cheerios,

A meaty sarcasm chews itself through that gap
as she scrutinizes basketball,
the cat,
and overzealous children's librarians,
in her quiet, under-the-breath ripple effect.

Licking their way through the crevice swim the Native American legends she loves so much,
and the salty tears that insisted eleven year olds still gave her leeway for teddy bears.

I'm convinced that cleft left her with extra oomph in blowing up the umpteenth ­balloon during the summer's circus phase,
just as clarinet rhythms ought to be easier with such a flooding embouchure.

Buffered by those ivory mountains hide
the trickling disappointments of lost
chess games,
soccer upsets,
and sibling dejection in the name of homework.

I know her little fissure reinforces the spunk of the sisterly smirk
she saves for me in church balconies,
bus rides,
and band concerts.

Oh, the subtle beauty of facial contortion, sneers, and mutual DNA.

She must slosh in her ravine during
math quizzes,
Girl Scouts,
and pretzel breaks,
dancing a salivary dance so endearing
and vile
she magnetizes a tiding love.

Another trip to that sterile office hub, a
few practiced braids with the dental wire,
a smile from the long-haired hygienist
and those life-confronting dentures will
find themselves in disappointedly
perfect ­geometry.

Bridged at last, they'll stand as two pearl fortresses against the spitting truths of
her tongue.

But no latex gloves can quench that
pulsing tide,

And I hope years from now she'll savor the eroded traces
Of her personal English Channel,

If only for the aftertaste.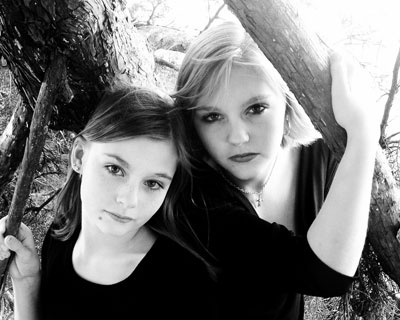 © Emily S., Rayville, LA