Autobahn
February 13, 2009
I've been looking for answers
In the trunk of your car
I stopped you on the Autobahn,
While you were going a hundred and twenty miles per hour,
because what if I'm wrong?

Darling, I know you wouldn't do this to me
But just slow down and let me check.
Yes, I trust you
But we could wreck at any moment
As we barrel ahead in disregard to all the words my mother said.
Let me check, it won't hurt.
Show me all the faults you have, show me
the glass you broke as a child, show me
where you hid it and tell me
why you think it's safe there.
Then I'll get in your car and we'll get back on the road, and
I will still love you.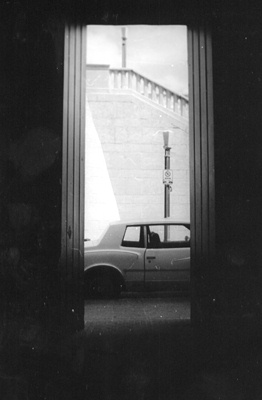 © Ethan F., Marblehead, MA