Moving-A Poem
January 21, 2009
One night my parents,
Called us down for dinner;
And speaking together,
They announced as if winners:

"We're moving! We're moving!
We're moving to a different state!
More opportunities! More jobs!
We can start with a clean slate!"

They gazed at us with looks of excitement,
Expecting us to smile and say with glee...
"It won't be so horrible or bad!
I'll just be myself- me!

I'll be myself
And not someone different..."
But we didn't say that,
We said the different...

"We don't want to move!
Moving isn't fun!
We'll leave behind all of our friends,
And all of the fun things we've done!"

The next day at school,
I told my best friend,
Who broke into tears...
They took a long time to end.

My teachers were saddened,
My friends discouraged.
About my sad news,
It didn't encourage.

My sister upset,
My big brother crying.
You would have thought,
Someone was dying!

Soon it was time
To pack up the house;
Our home was so clean,
You could have seen a louse!

The day before we moved,
I said "Good-bye" to my friends;
And I wished, wished, wished,
That this day would never end!

We left in the morning,
Before the rising sun;
And all through our car ride,
Back home I wished I could run.

We arrived at the new house,
And I, to tired to care,
Laid in my new bed,
And slept without much care.

The next day at school lunch,
I sat all alone
Until a girl sat with me,
And asked me where I was from.

The kind girl and,
Soon became friends;
And now I believe
That moving isn't the end!!

You can make new buddies,
Find a new life;
As long as you remember;
Moving is alright!!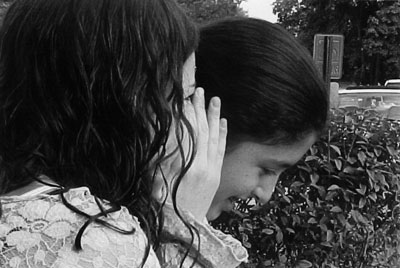 © Jill H., Pompton Plains, NJ