Post Break-Up
February 24, 2009
Living days with a confused heart,
Do you feel the same?
Little things reminding me
Of stuff to do with you:
A lyric, a gesture, a smell.
I'm not sure that I want
To forget about you or us,
Even though the memories bruise
As deeply as the wall
Bruised my knuckles yesterday.

Wondering if it's weird or nomal
That I miss you all the time.
Realizing that knowing I had you
Helped me survive the days,
Just so I could have the nights
To think about you.
Feeling so horribly far from you,
Which isn't something new.
Wanting to reach out and touch you;
Burying nails into skin instead.

Does your mind ever wander
To a girl who left you?
Am I alone with my heart and regrets?
The way I've felt for a while.
Do you miss my smell
As I do yours?
Do you miss my warmth
As I do yours?
Does your heart miss mine
As mine does yours?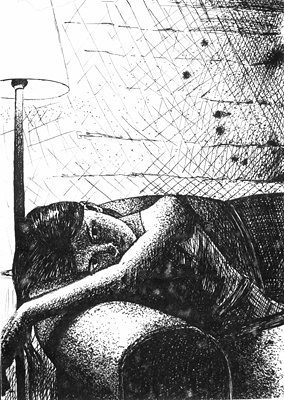 © Elisabeth R., Elmont, NY