You, My Love, Are the Ocean
March 1, 2009
You, my love, are the ocean.
So beautiful on the surface, gorgeous.
Calm, and raging at times.
Storms scatter, and infuriate the serenity, yet I still see the beauty.
I want to dive in, as deep as I can.
Holding my breathe the whole while,
mostly because I don't want to say the wrong thing.
The deeper I swim in your blood, the more I know.
It gets even more magnificent farther down.
I begin to understand you, I know you.
You're mind-blowing on the surface, and beneath the waves, the life is bustling and bursting with talent and things I can't help but fall in love with.
Love embraces my mind, and I am curious to learn about you.
So I soak it all in, soak you in.
I sit on the beach, away from you, and dream of the time I get to jump in again.
I am anxious.
You're beauty temporarily scares me, but I see it's only the truth.
And, underneath it all there is still so much no one but me knows.
And, underneath it all I am in love with the currents, as much as the waves.
You, my love, are the ocean.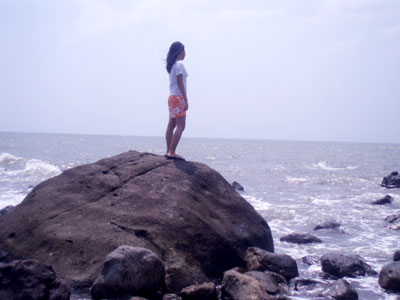 © Grace L., Bacolod City, Philippines