The Long Journey Home
March 12, 2009
I met a stranger the other day,
the first thing she said to me was that she had run away
She changed her mind and wanted to go home,
but she lost her way and was all alone
She told me of her battles and wars,
Depression and despair against her sword
Grief crept up behind her and tore down her walls
becoming vulnerable, now the world seemed so small
her soul began to ponder
and her mind was no longer able to wonder
The universe became one dimensional,
it seemed as if her life lost all potential
The booze, the drugs, the complications
all deceived by a world of misconception
Her words, so slurred they were better off unspoken,
the barrier from right and wrong had been broken
Right was wrong, and wrong was right,
She slept all day and partied all night
Then I looked in the mirror and I saw that she was I,
I did not like what my eyes pertained to see
My mind was in a daze,
and my eyes were so hazed
I pushed away the clouds using all my might,
my mind was cleared but my sanity was nowhere in sight
The battles that followed were long, but won,
the darkness was gone and I could finally see the sun
The happiness I felt came as a relief,
I was on my way to turning over a new leaf
In my pocket, I did not have much more than a quarter,
but I swam through rivers and treaded through murky water
It was the start of my journey back to home sweet home,
At home, I would no longer be alone
I'd be safe from all manipulations and miscommunications,
in the arms of my safe relations.
I had to lose myself before I could discover who I was,
Book smart, and truly anti-drugs.
My life is my journey and my mother is my guiding light,
the brightest star in the sky, watching over the night
When the dawn breaks through, she's the golden lining in the clouds,
I can hear her singing from the heavens oh so loud.
She laid out the path for me and gave me light to see,
that who I became was not me
Her life to mine was so influential,
She handed me down so much potential
So much potential to be something inspiring,
and for that I thank her with my full heart entirely.
I never did get a chance to thank her,
for she left before the morning sun began to stir.
Death is not easy for those left behind,
because we sit here wishing time could rewind.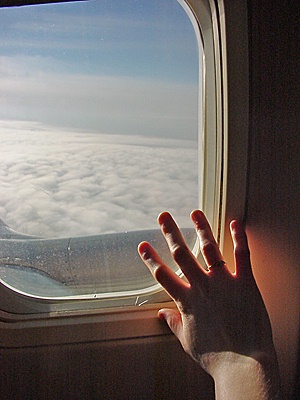 © Greg K., New Lenox, IL