Portrait
March 9, 2009
Portrait on the wall
why do you tease me
Portrait on the wall am I to please you
Portrait on the wall am I to ease you
Portrait on the wall
cant' you hear me call
portrait on the what happens when you fall
portrait on the wall answer will you not
portrait on the is this where were destined
portrait on the wall is this my call
speak to me.
portrait of my life
portrait of my dreams
portrait of my mistakes
why must you taunt me
why do smile at my death
portrait
is this to my demise
is my heart as cold as ice
portrait
do betray me
do you delay me
do you hate me
cant' I ever be
Portrait sick and twisted
I missed it.
and when will we all
have a chance at it.
Portrait.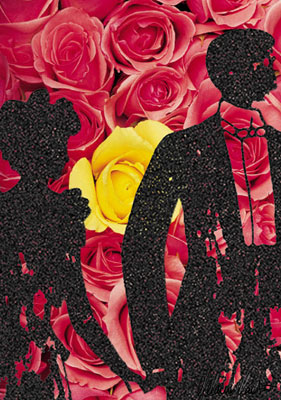 © Melanie M., Hendersonville, TN