Winter Rondeau
December 14, 2016
Winter is here, it's getting cold.
At least that's how the weather's told.
The children go play in the snow,
When suddenly they spot a doe.
They hurried to the door's threshold.
They shouted, "Mother, come behold!
We found something better than gold!"
So out the door Mother did go.
Winter is here.
Although the footprints were quite bold,
Whenever this tale is retold,
All their mother saw was a crow.
However, she truly does know
Their story was not just fool's gold.
Winter is here.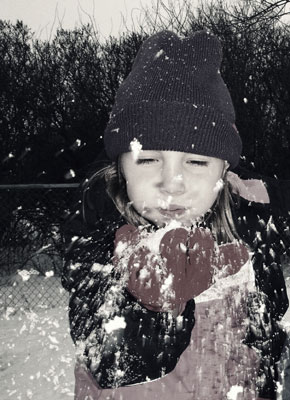 © Ashley K., Harvey, ND