Freak!
March 13, 2009
The colors of my hair,
the piercings on my brow,
no one understands me, but then the wonder how?
How am I so diffrent?
Why do I stand out?
Why can't I just be normal?
My tatoos freck them out!
My ink covered arms,
the fishnet on my legs,
the darksness of my eyes,
the extreemness of my gage.
I like to stabd out,
I like to be unique,
and it really doesn't bother me,
SO GO AHEAD CALL ME A FREAK!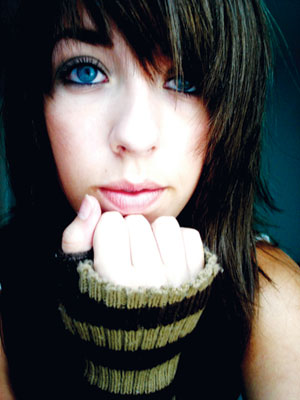 © Brit H., Peabody, MA