young love
March 28, 2009
Who says young love can't grow old.
It's not age that matters, it's the hands you hold.
Are those hands gunna catch you, before you fall.
Will those hands lift you up when you're feeling small.
Everyone thinks you're too young to date.
Their not worth your time and staying out late.
But you just sigh. Cuz only you know why.
You get lost in those eyes day and night,
and you miss his hands holding you tight, young hearts beat the best. But there's no explaining to the rest. Everyone thinks it will crumble one day, but you don't care what they say, it probably happend to them. Way back when. But this is your life, this is your time. No one will block your sight, of those eyes that capture you and those hands that hold you tight.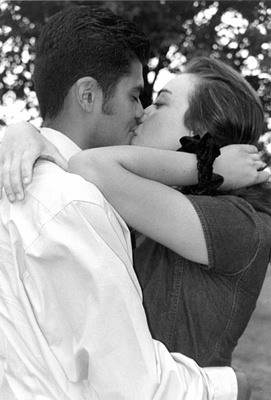 © Yaniris M., Boston, MA