The Author
September 7, 2009
I've written this for you.
And all the things that you have put me through.
The sky is falling, the sky is calling.
It's calling your name.
The moon is waning, the moon is claiming,
That you are completely to blame.

We were never on the same page.
(We were always one in the same.)
I'm tearing out these pages and burning these books.
You sent the wrong signs and even worse looks
An ocean couldn't quench my thirst for revenge.

I've regretted everything about you.
And all the things I put you through.
Those May eyes. Those May drives.
They are calling my name.
The wind is gaining. The wind is complaining.
I will never be the same.

I'm perched up in our tree looking down at the ground.
Reflecting on all of the pieces of me that I have found.
Each fraction with your name so neatly carved inside.
I've nothing left in to confide.
I'm beginning to regret my regrets.
I'm repeating all the words I've ever said.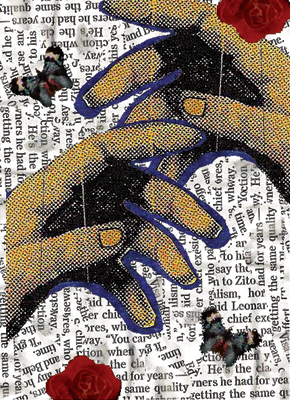 © Christine S., Arlington, VA