Forgettingly Remember
November 1, 2009
Forgettingly remember (loudly)
all the sweetness of my fleeting
and the way your heart could scream
when its lungs were firm as being
you are what old men know best
you are what they best remember
what they think they are sometimes
(reality's a dying ember)

stumblingly remember me
rocking by the fireplace
tell your (just a touch too loudly)
family in their patient grace
tell them of the way you learned
that girls are flowers,
deep and wise
tell them of the way you yearned:
wind blows pinwheels,
love blows skies.

stubbornly your memory
becomes a world of thighs and smiles, come with me
to what is now
to what is eyes and fire and miles
forgettingly from tradgety
(the world's a hell,
but we are here)
we plant the seed of stories for
our rocking chairs,
reluctant ears

you'll pull out all the weeds
and find that I
have lingered youngly there.
I want to be your story. You
must blazingly remember here.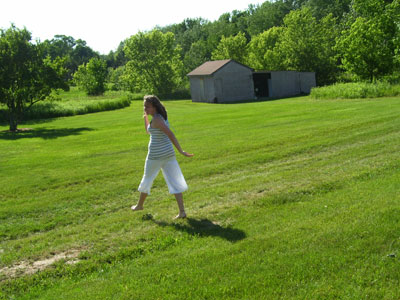 © Jamie Y., Alto, MI