All Hallows Eve 2009
January 31, 2010
The wolf howls,
And the moon gleams.
A girl sits on her bed,
as the tears begin to stream.

To young to know this awful pain;
To beautiful to hold this terrible stain.

Crying…
She softly drifts to sleep.
Arises mere hours later,
when the moon is growing deep.
Her face is swollen,
And her heart is broken.

She's to young to realize,
What he wanted to gain.
To beautiful to understand,
He didn't care that he caused her pain.

So naïve and insecure,
She feels as if she's no longer pure.
So young in age,
She writes all her thoughts on to a single page.

So afraid to ask for help,
to upset to even breathe.
She clings to her sheep,
as she tenderly continues to weep.

She cries to the stars,
and weeps to the trees.
She begs the mother,
to help her off her knees.

Hours and hours the river still streams.
Hours and hours the beautiful girl for him….
She still dreams.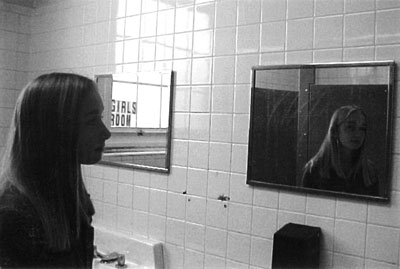 © Jill H., Pompton Plains, NJ