just a shell
March 30, 2010
she is so drained of happiness
searching for something to dull the pain.
she thought if she tore her heart out,
it would leave nothing but a stain.

she assumed that she wouldnt miss it
as long as she couldnt fel its broken beat.
her heart no longer radiating warmth,
but cold and hard as a winter's concrete.

her weakening pulse was unbearable.
the agony, she could no longer bare.
so, one evening, she gave her heart away,
and a part of her died, because the pain was still there.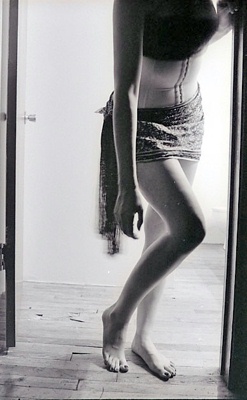 © Alexandra K., Chicago, IL