Forgive Me?
June 17, 2010
The words spit out of my mouth,
Sending this feeling of sorrow and regret throughout my body
I can see the tears form around your eyes,
I waited to hear what you were going to say
I waited for a few more minutes, waiting for the yelling to begin,
But no words came from your mouth
The tears that flowed down your cheeks,
Made me start to tear
We stare at each other, in the of the hallway we stand,
The bell rang but we didn't move
I stared right into your baby blue eyes,
And your saddened eyes stare right back at me
I was speechless and clueless to what I have done,
I try to say that I was sorry and I didn't mean it
Still speechless you stare at me,
The tears streaming down my face as I try to apologize
You're my one true friend,
and I never meant to hurt you.
You didn't say one word, but you cry a river,
You stare at me, and then looked down
Without meeting my eyes once again,
You walked away
No more memories,
No more smiles,
No more us
I was standing there with my face covered in tears
Watching you walk away,
I regret every word spoken that day
Goodbye I whisper before turning away.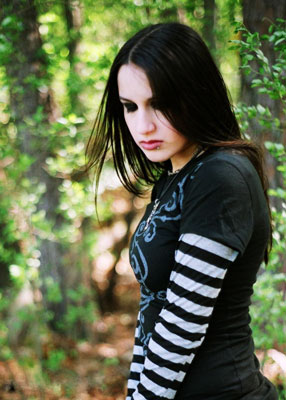 © Rebecca B., Marietta, GA