Night Terrors Become Reality
August 7, 2011
the demons you see in your sleep
make you stutter when you speak
always screaming through the night
constantly living in unforgettable fright
your mind tells you these things are real
blackouts cause you not to feel
scars travel up and down your arm
is this truley just self harm?

sitting in a starless night
searching for a candle light
all attemps for safety fail
hear the sound of open sails
waves of black crash all around
your ships sunk you begin to drown
ribbons of cold grip your neck
this has turned to quite the wreck
pressure building as you sink
it's quiet here, there's room to think
your lungs burning as you scream
is this really just a dream?

you're getting tired as you fight
kicking and screaming with no light
the demons see you, here they come
it's going to be murder--redrum

you black out there, in the sea
those demons will probably want to feed
when you wake you're on the floor
tangled in your sheets, mind full of horror.
you get up still hearing screams,
looks like they're a bit more than dreams...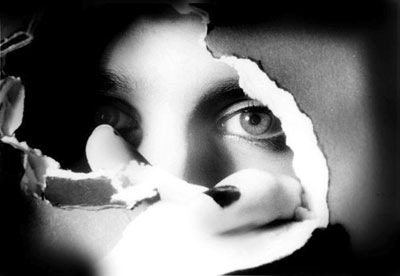 © Tabatha B., Peoria, IL