A Maze
March 20, 2012
When I finally think I've chosen the right path,
It comes to a dead end.
Bleeding and broken, I pick myself up
And start over again.
The never ending halls
Have taken their horrid toll.
Walking the same path everyday,
An empty, soulless hull.
I'm losing hope of ever finding
This fabled way out.
All my faith and strength is gone....
All I have is doubt.
This maze is made of my memories....
The ones that haunt me day to day.
My dreams of happiness are gone.
This maze is now my cage.
Trapped inside my head,
Spinning in the past.
I've been in here too long..
I fear I will not last.
With darkness pressing in,
And monsters on my heels,
I can no longer tell what's fake
From what that is real.
One day I will fall.
I will no longer how strength to strive.
I shall dread the day I realize...
I won't make it out alive.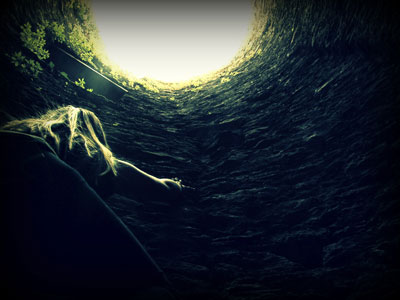 © Caroline C., Coronado, CA