Make A Wish
September 4, 2012
They storm our house in the dead of night
I beg Daddy not to fight.
My brother is in bed,
With all the covers over his head.

But all to soon we are taken to a Ghetto,
All fenced in without a meadow.
Little food and no showers,
Oh, what I would do to just see one flower.

I am dying inside
There is no more guiding light.
I sit in the corner, overtaken with fear.
But do I dare shed a tear?

No the strong do not cry,
Because my will to survive,
Is much stronger than my wish,
My wish to die.

But every wish has that chance,
That chance of coming true,
So I'm sorry to say
I must leave you.

But before the gas reaches my lungs
I remember a tune my inmates used to hum...

"Make a wish,
Hold it tight.
From soaring bird to swimming fish,
Allow me Lord to take flight.

To be like a butterfly,
To soar fast and high.
Until my soul can fly no more,
Safe behind Heaven's door."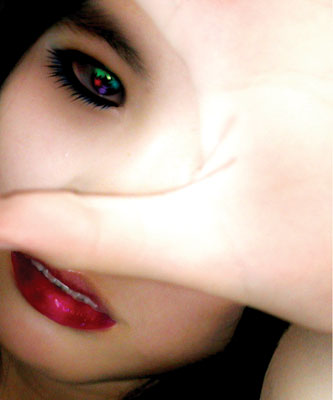 © Victoria W., Arcadia, CA