Don't Cry
September 18, 2012
Paint the smile on. Tape it on. Staple it on. Use permanent glue. This is the only way you will ever smile.

Brush your hair. Straighten it. Curl it. Blow dry it. Do what you need to do in order to hide behind this appearance.
Hide behind this closed door.
Under your hood.
Keep your hand over your face when necessary.

Keep your face straight.
Laugh when expected.
Don't cry.
Don't you dare cry.
One tear shed and people will begin to wonder.
Don't cry.


Please don't cry.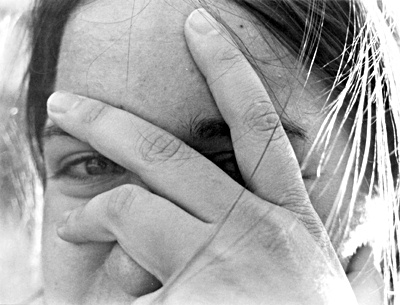 © Claire E., Bethesda, MD