The Dark
November 25, 2012
Today I looked into the dark
It was in the corner of the room.
Nobody saw it, except for me
In all its loneliness and gloom.

I stared at it with a heavy heart
I knew soon I would be going there;
And no one around me said a word
They were too happy to care.

My friends didn't even notice
That I was slipping away.
While all the pain inside my heart
Knocked me to my knees today.

I was being eaten alive
By all the tears that filled me;
And even though I screamed for help,
Nobody could hear my plea.

The sorrow stopped my every breath;
It made me bleed all over the floor.
It took everything I ever had
And in the end it wanted more.

"Come to me," beckoned the dark,
"I can hide you from the pain.
Your friends won't know where to look;
You'll never be the fool again."

I looked to my jolly good friends,
Who were too busy to realize
While they were being stupid teens
I was fading on the inside.

Another painful stab to my heart
Forced me down; I couldn't stand.
My heart barely beat as I cried,
"Please, help me! Save me! Grab my hand!"

They just watched as I couldn't breathe,
As my heart slowed to a stop.
"Life is so lonely," I told them
"When you don't belong at the top."

With those last words, the grief had killed me.
No one even knew I died.
My soul was gone, missing, AWOL;
Because they couldn't see through the tears I cried.

I walked into the dark today
In hopes of finding my precious coal.
But to no avail I did seek;
I could not find my soul.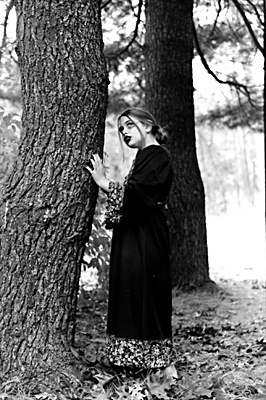 © Pamela T., Norwalk, CT