Falling In Love
April 1, 2013
What did you do to me?
You got me feeling all bubbly when I talk to you and you give me butterflies when I see you.
Is this how I'm supposed to feel, 'cause I never felt this way about a boy before.
I feel like a star high in the sky, twinkling with pride that turns to blushing with embarrassment of puppy love.
With uncontrollable smiles coming from me whenever I hear your name. Thinking that this is too good to be true, so somebody pinch me!
You got me in a daze, feeling hazy only remembering us.
You got me feeling high, like I've been smoking all day.

Did you put a spell on me?
I feel like I'm in a different world 'cause this only happens in fairy tales, but I guess Cinderella isn't the only one that can have a happily ever after.
Am I dreaming? Am I sleeping? OMG! I'm so confused. Why can't I get I get you off my mind? What's the logical explanation? Is this how love feels? I just wanna scream. Ugh!
I can't think straight. I can't sleep. I can't focus. Music can't even explain this one.
Why am I steady daydreaming about us? My mama trying to take me to consoling 'cause she thinks that something is wrong with me.
You put me on cloud nine, now catch me 'cause I'm falling off in love.

I'm falling in love with you and honestly, I like the way it feels.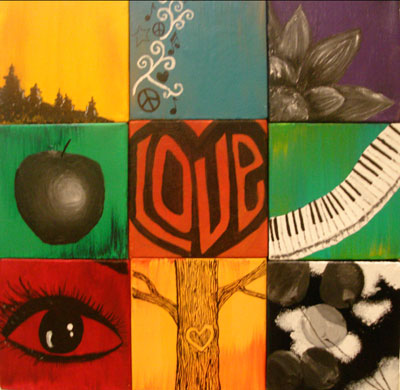 © Christina E., Henderson, NV