Missing You
May 10, 2013
The memories of your love,
Are the ones which are fond,
I cannot live without you,
The tears I shed are now a pond,
A pond in which our relationship sails,
It sails a million miles away,
Away from the fondest place in my life,
Your Heart, Those were the greatest days.
Talking to you on the phone,
And here I am an aimless creature,
Now its only me all alone,
Fearing my uncertain future,
Your first look, I was hooked,
Hooked to those shiny eyes and lusty lips,
For other girls I was already booked,
And bordered the other guys.
Your beauty is a never-ending novel,
Exploring into a mystery,
When you called I danced with the shovel,
Hope to you I ain't History.
My love for you can never end,
As you are surely godsend,
Even though were miles apart,
You've still consumed my heart,
Without it I'll terminate,
If yours wont come, I'll meet my fate.
Even though we aren't together,
I get this lovely feeling,
And its worth believing.
As in the daylight I ponder,
Distances have made my heart grow fonder.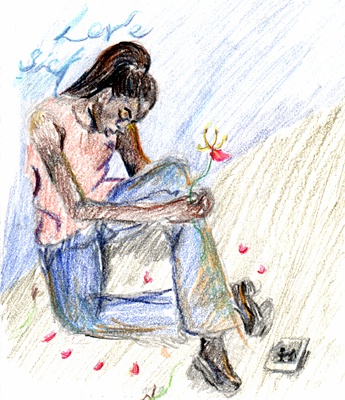 © Sherell B., Philadelphia, PA