Away One Day
May 15, 2013
I wished myself away one day
Up into the lonely gray.

I had done the world no good
No good deeds like everyone should.

I was of no use to this world
The pain of the earth around me curled.

Up in the clouds, I reviewed my life
I could see the hate, the pain, the strife.

I saw a woman, cowered and scared
I saw a girl, who looked like she cared.

I saw a hand, reaching out
Never seeing expressions of doubt.

I saw a girl, a beggar, thin
Who couldn't get out of the spot she was in.

I saw a girl give the beggar bread
And watch the worries fly off her head.

I saw every hug, every kiss, all the tears
Cries of shame hit my ears.

I had done something good, you see
But the world didn't hear my desperate plea.

Because I had wished myself away
I was there, and there to stay.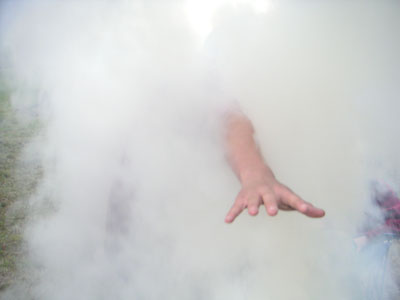 © Garrett M., Port Angeles, WA