City Slickers
October 8, 2013
We emerge from the city one by one
the expected white trash, backstreet scum.

Tall black boots
and backbiting eyes.

A cold cash cling
a one night thing.

Never count your money
never close your eyes.

Walk away and don't look back
leave the cards in clean cut stack.

A zip code smashed behind the chain
strutting down Sixth Street and Main.

Icy glare
a love affair.

Stars looking down to see our sin
a story in place to lock us in.

Still hard cement
sings our lament.

No one's pretending that it's right
our city never sleeps at night.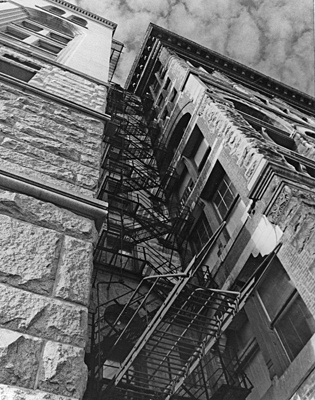 © Eric H., Lafayette, IN