Shes coming to get me
May 9, 2014
They looks at me and laugh.
They look at me and lie.
They sit there and joke of all the times I cry.
They laugh about my cuts.
I guess I am a shame.
She tells my I am set up to fail and its because of my fathers name.
I cry in a corner where its dark and I am alone.
But it never feels safe when I am still in her home.
I live with a devil.
She is proud and holds that label with pride.
she is coming up the stairs.
I have to cover up the cuts and hide.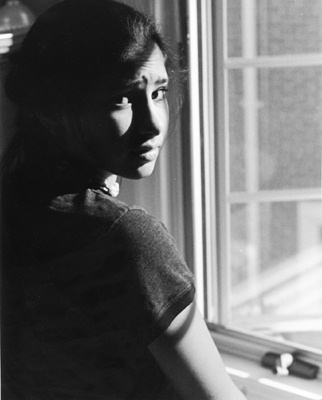 © Jennifer H., Bethesda, MD