Theme for English B
October 7, 2018
Ms.Samson said,
Don't work in class, due thursday the 13th
And so I am starting this in class---
And I'm going to let my mind go free with what this will be.
Maybe it will be that easy?
I am 14, born in oly, wa.
I'm going to school there.
Here? There? Here, CHS.
The school down the road from JMS,
Where my heart stays and, my mind.
Not many kids have colored hair here,
So I can easily be labeled like the price on a candy bar.
I usually walk home with my boyfriend, a long day is yet to come to a close.

I've learned what might be true, for me but not you
At fourteen, my age. But I guess I'm what I'm surrounded by.
Olympia, I see you.
Well, I like to get away, let my thoughts spiral out of my ears and, through my hands, clear the anxiety filled, teenage mind of mine and be with ones who I love and love me.
I like to learn, be inspired and feel loved, cared for, and accepted.
I like to get pens for a Christmas present ,
Or books---John Green, Neal Shusterman, or Brandon Mull.
The scent of wet concrete, by the rain, not summer sprinkler, makes me feel optimistic;
Maybe you're that way too?
Or maybe it wears you down like paper that's been folded back and forth too many times.
I hope I stay optimistic.
And you do too.
But it gets tiring, no sun for days, weeks, and you lose track.
But spring will come soon,
Restoring your health, happiness and you begin to grow once again,
Growing up towards the sun until our routine starts again.
Till those leaves fall again, painting the streets rainbow.
Although we all blossom, grow, look and act different,
We are all free,

This is my poem for english B (A)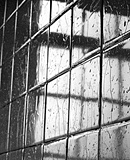 © Sared S., Pompton Plains, NJ