Words
November 8, 2018
Words bubbling inside me, do these words define me? Will they forever stay inside me? If not these words, what does define me?
What lays inside me? A monster of grief and sorrowful passion, or a meek little sparrow fearful of what lays on this island behind my forehead.
This winding of words, bound around any sense of logic or realism. Will all these words forever be a chain inside me? Hiding me from not only what I want, but from what I need? Or will I let these words free? If they're out, will they spin like a song? The melody humming in the ears of the forever judging society. Or would they come out like a ripped page from a book. Distorted and strange, tying me to a wall of regret and hate.
Will these words cave me out? Drawing to a slow and hollow death, alone and unseen, my veins blooming into cold roots of what could have been if I just kept it all inside me.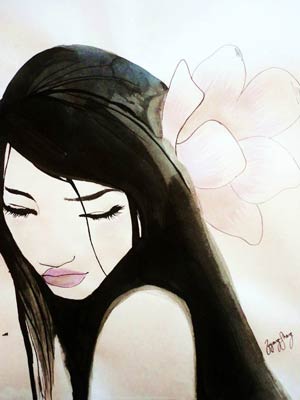 © Liyang Z., Mississauga