Starpowder
December 28, 2018
Tonight.
I will reach out my bedroom window and just scrape the edges of the stars, dissolving some of them with the anguish that radiates from my fingertips.
I will pull what is left of them down from the skies, snapping each of the strings that hold them in place.
One by one, I'll crush each one into dust in the palm of my hand. Until the sky is dark and every wish does not even have the capacity of hope to come true.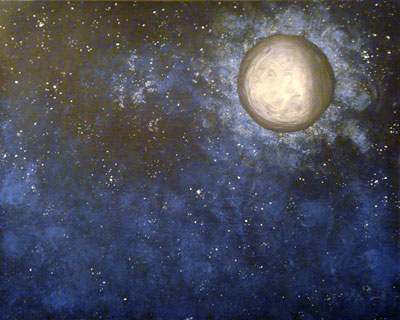 © Allison H., Vancouver, WA