Honey-Stuck Crocodile Tears
January 2, 2019
"Cry me a river," you beg.
And so I let my crocodile
Tears run over your cotton
Candy cheeks, puddles of
Artificial sweeteners
Collecting at our feet.

"I am the victim," you say.
And so I let your honey-stuck
Fingers feel my face, leaving
A rich residue that hardens
Within minutes of your
Characteristic release.

"I deserve pity," you shout.
And so I let my lips bow
Into an expertly sketched arc.
I place a crown on your head
And let praise drip from my
Cracked lips, "your majesty."

"Save me," you demand.
But my mouth is already
Saturated with the sugar
You secrete; my body aches
With calorie-fuelled cavities,
And suddenly, you don't
Look so appetizing.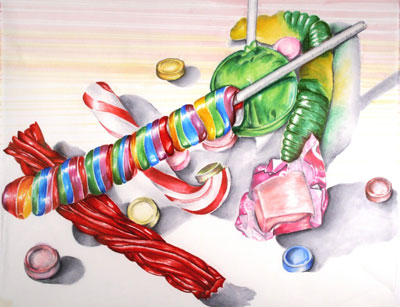 © Jamie B., Fairport, NY