Assault Aftermath
September 4, 2019
To say that this feeling is hard would be a fallacy.
It is not hard.
It is enormous.
To say this feeling is difficult would be a fallacy.
It is not difficult.
It is excruciating.
To say that I am embarrassed would be inaccurate.
I am not embarrassed.
I am ashamed.
They think the questions and sideways glances will tell me that this is abnormal,
Like I will somehow glean from them a message of my own aberrance,
As if I were not already painfully aware of my own peculiarity.
They think that it can be easily explained as my fear of "bad guys" or "stranger danger."
They do not wonder, truly, why I do it.
You see, it is atypical for young women of nearly 20 to sleep with the lights on.
It is abnormal for young women of nearly 20 to lock the door, check under the bed, search the closet, lock the window, and empty her dresser drawers before she can get some rest.
Because I have been so afraid for so long,
They no longer wonder what changed the pattern or brought my "unusual pre-adolescent behavior" back to life some eight years later.
I wish that I could tell them, truthfully, that it was nothing.
I wish it were so easy for my mom to accept my "Oh, I was so tired I forgot to turn off the lamp" because it was the truth.
I wish that there was no need to sheepishly request the purchase of two unicorn nightlights so as to illuminate my entire bedroom.
I wish they did not turn from me like this is some form of my own normally abnormal.
It isn't.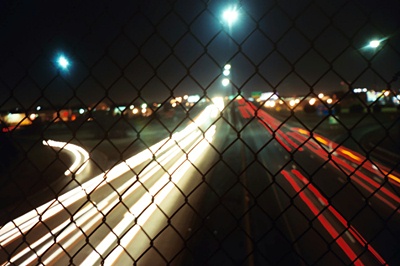 © Jordan L., Wichita, KS