My Place
March 3, 2021
Quiet, Peaceful,
Unexpectedly calming.
The graveyard is
My place.
I stroll between the stones,
Taking in the eerie beauty.
I stroll, touching the flowers,
Fixing ornamental pieces on the graves, and
Reading the epitaphs.
I try to imagine
What their lives were like and
Make up scenarios.
I imagine how they may have died.
What they felt,
What they saw,
What they heard.
Most of the time,
I just sit in the shade and think.
At night the graveyard
Is even more beautiful.
The moonlight streams onto the stones and
The stars twinkle up above.
Shadows hide me as
I walk along and
Trees and tombs become silhouettes.
A light, misty fog surrounds me as if
In an embrace.
So join me for a stroll sometime and
Behold the wonders with your own eyes.
Feel the calm and I'm sure you'll see
The majesty of the graveyard.
My special place.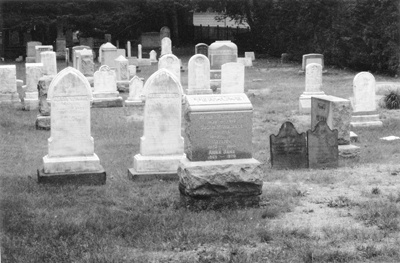 © Anonymous