The Flute Seller
March 17, 2021
Oh! There he is with a flute in his hands
His fingers dancing over the holes on it
Playing an old Bollywood song
Hoping to earn a bit.
How petite his figure is!
But just the opposite is his skill
How effortlessly his fingers dance over the flute
As I peep from my window at the other flute he took.
His shoulders carry a massive basket
and how much I would love to have just one flute from his casket!
How much I would love to be able to possess the skill
Of performing a sweet ballet with my fingers on a beautifully engraved flute.
Oh! how wonderful and how enchanting!
How majestic and how tempting!
This desire flares up and just as quickly dies
As I look at the clock which ticked five.
Too much time daydreaming and nibbling fingers
Now worry about the exams whose fears lingers!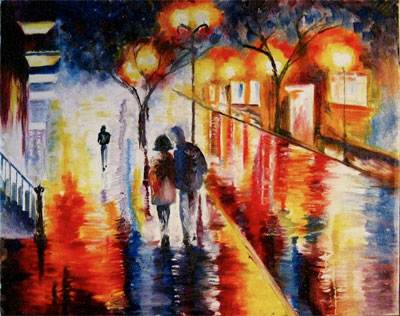 © Joanna J., South Setauket, NY