the moon
March 23, 2021
Where is your happy place?
Mine is the moon
But you've never been there. Yeah, I know.
But the moon has always been there for me and will always be there for me, longer than any person anyway
It follows me home to make sure that I get there safely. On nights too dark it illuminates a pathway with its silver halo.
No one I know would ever light up just to make sure that I can see my step.
In a world full of deception and deceit, not one place can guarantee to be stable.
Except for the moon.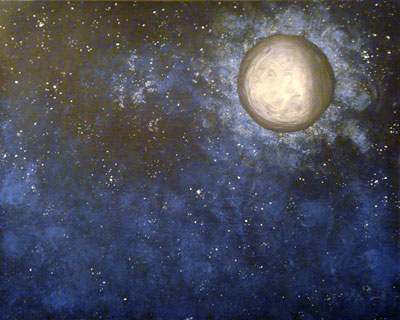 © Allison H., Vancouver, WA