Untitled
April 19, 2021
She'd started out so happy,
how'd her soul become so bare?
Better question,
how was nobody aware?
She'd lived her life so wonderfully,
she barely had a care,
then one day the optimistic girl that was,
became full of despair.
What drastic change killed her soul in such a way
that she decided she'd rather "pass away"?
The laughing, bouncy girl they knew,
just vanished without warning and
though they searched throughout the night,
she wasn't found until the morning.
Her golden hair
was soaked with blood
and by her side,
her dad's (empty) gun.
A single shell lay upon the floor,
and their lovely girl was now
no more.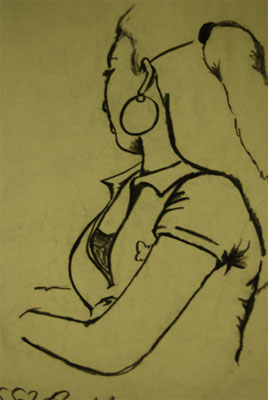 © Anonymous