Fate and Destiny
July 31, 2021
I never believed in fate and destiny
"Much too a waste of my time".
I worked hard and long
I thought it would be enough
They are little fairy tales,
"Suitable for children", I said
Maybe they heard me,
And for such are punishing me.

I worked too hard, harder than them all
I rushed, and burned, and tore myself apart.
From all the people in the world, who don't,
I helped them all.
For all the ones who are mine,
I burned every inch of my heart.

Maybe it's my fault,
Perhaps I should have been naïve too.
Maybe I too should have played in the grass
Instead of toiling away in the sun.
Maybe I should have left things to fate and destiny, after all.
But I didn't.
It must be why they are punishing me.
So, I grew up a bit sooner than they
So, I stopped believing in magic and play
I saw those hardships way too soon
And I gave up my faith on love and good
Was that my mistake,
That you showed me pain and hurt,
And then you punished me
When I stopped believing in happiness and life?
Was I really that mistaken,
That you showed me so much more pains
Than my grown-up heart could bear
You made me harsh, and cold
And then punished me for my stone heart.
Good things happen to good people
Or so I have heard
Well, I'm good!
Where the hell is my good thing?!
And I know, people say "don't say
Why me? But try me".
But for heaven's sake,
God damn it!
Why me?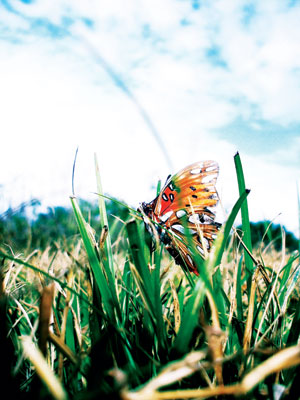 © Ashley B., North Port, FL