Vital Signs
August 12, 2021
Electric neon line flashes, flares.
Bold numbers blink
every breath, every beat.
White streak snakes
across glowing monitor screens,
illuminating the blackness.
We watch, not knowing yet
that it is beautiful.

The blackness, in which we sit,
perched on a hill, star gazing.
Warm arms wrap around,
heads come to rest
on shoulders.
Our silhouettes redefine the night sky.
Looking up, a sense of awe
arises with every breath, every beat.

Electric neon line
of the northern lights flashes, flares.
As we watch, swaying alongside.
Boldy blinking, so many stars,
forming constellations, galaxies.
Reflected in your eyes,
I even glimpse
a supernova.

We see the white streak
of a brilliant comet shoot across
the sky.
You reach and point.
I whisper a wish
that this kind of beauty,
our glowing monitor screen,
will never blink out.
Knowing now,
that it is beautiful.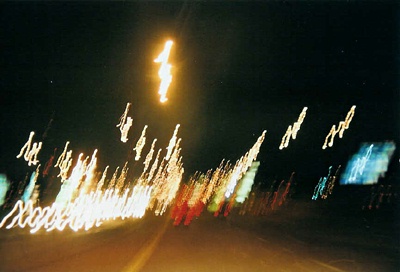 © Matt M., Ponca City, OK