On Wings of Butterflies
January 19, 2022
Music floats on wings of butterflies,
'Lighting on our ears.
Like those lovely butterflies,
Music brings us joy,
On warm summer days or winter,
In times of fear, celebration, remorse.
Softly those wings fly by,
Scattering their pixie dust.
The magic that makes a mood,
Or changes it.
That gives color,
Or enhances it.
But what happens if those wings are crushed,
Broken, flightless?
Does the joy leave the world?
What is to bring it back?
Just when hope seems to fade,
Will another live again?
New wings rising from the ashes,
Flying once more around the globe,
Filling the atmosphere with its
Melodies, harmonies.
Will the new be made from the old,
Or will it lie still,
Crumpled, helpless,
And never leave the ground?
What is to bring it back?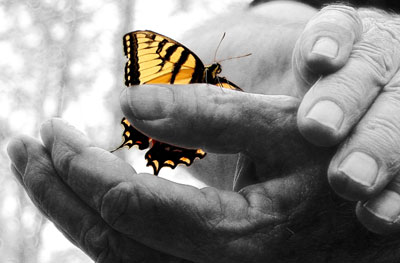 © Katie K., Macon, GA