Broken Harmony
August 30, 2009
If you look out into the distance
you can see where the colors of the sunset
and the green of the grass meet.
And it makes you think of the one that you love.
How two things, simple alone,
can become one in harmony and make something
so beautiful.
But what happens when it storms?
The sunset becomes cloudy
and the grass shakes and breaks
and nothing seems to go exactly right.
They fight for survival and
only one of them shall make it to the next day
in one piece.
You are the sky
I am the grass.
In the morning, your sun will still rise
and in the evening your moon will come above
even the tallest trees,
you will be alright.
But I?
I will never be the same.
In the wind, I lost part of me.
And you brought the wind...
Think about it.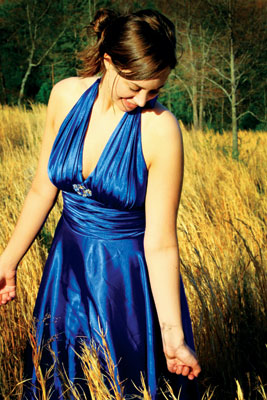 © Michelle B., Blairsville, GA