The First Day
August 30, 2009
Summer a savoury memory
Can it be salvaged?
No, best sweep it from your mind
Get ready for the year.
Because for us, the year starts on September 1st
Not January.

Three more weeks?
Is it too much to ask?
I would do anything for more summer
Just a
Bit
More
Summer

The first day of school
Coming back in a daze
Summer's sweet scent
Soon to fade from your clothes

Clothes!
What are you wearing?
Impress the new teachers?
Or impress the new boys?
Why not impress yourself?

New faces, new races, new bases
New supplies, shoes, and second-guessing
Backpack or shoulder-hanging?
Choices cloud minds summer made clear

So easy
To get lost in a crowd
Where everyone
Everything
Is new, new, new
Lost in a crowd of tight jeans
Low tops
Straight hair
Stick out of the crowd and wear
Sweatpants, polo, ponytail
Practical

All year spent
Waiting
For
It
To
End

First day!
Who cares?
Can't the first be like
The second?
The seventy-fourth?
The last?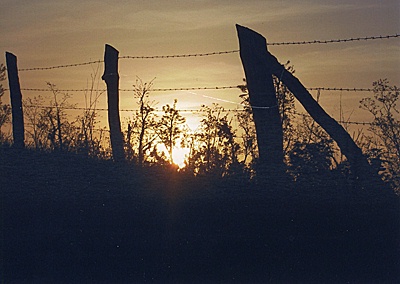 © Michael T., Letart, WV