a modern prayer
September 28, 2009
a storm comes this way tumbling
thunder in its wake.
its echoes in the mountains humbling
those innocent creatures,
praying to Oh My God hoping
they were behaved enough
to be spared from the just groping
of a firm hand upon their souls.
believing, beyond reasonable logic
that the rain of hardship
would rinse away the sins like magic
-that blasphemous word-.
and the cave dwellers scream "God
damn you all to hell."
and the women behind red doors scream "God
how you make me bleed."
but the air always feels cleaner after a storm
(if one remembers to breathe)
and pinched horizons still take wonderful form
(if one pretends to be free).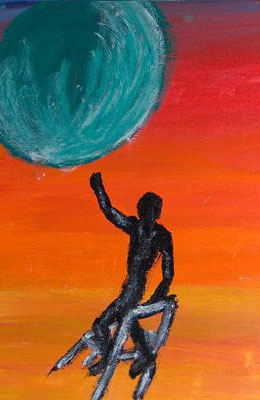 © Maegan F., Harrisburg, NC