Grandmother to Child
October 1, 2009
Well, child, I will tell you:
Life has been a path with no map

I didn't know where I was going,
Or where I was.
There were forks in the road,
And I didn't know where to turn.

Lost.
That's what I was,
But I kept on trying.
There were mountains I had to climb,
And sometimes the places around me were cold and alone.
Then there were people to guide me.
Some took me along a trail of emptiness,
And some places of enchantment.

So, please listen now, let me guide you child.
I may be gone soon, but keep on walking.
There will always be someone to lead you.

Don't stop.
Stopping won't get you no where.
I'm near the end,
And if there was one thing I learned from my journey is
Just keep walking that path child.
Never stop.
I know because life for me has been a path with no map.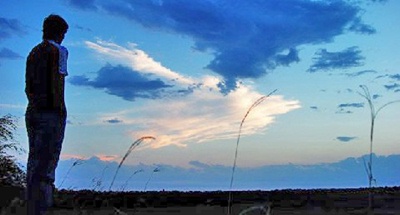 © Stefanie K., Katy, TX