Thoughtful
October 3, 2009
There's things I do that you will never understand
There's things I won't do...
And for that you'll hate me
I'm confusing at my best
I'm not as dumb as I seem
I'm not all that bright...
But I am all the same
I contradict the world
I deface all logic and head straight for Neverland
Don't worry about my purpose
It might not make sense...
But I'm here all the same
When I leave this world...
See me as I am to you
That is the truth that you know
I live for the moment,
I live for everyone,
I live for love,
I live for hurt,
I live for everything,
I live for you...
And I definitely live for God
Turn me around
I'll still be here
Loving and caring for always
Talk to me and I'll listen
Don't give up on me
Ever
Through the good and the bad
I'll make it through
And so will you
We'll climb our defiant trees
Look out over the world
And be...
Angels looking down...
Thoughtful.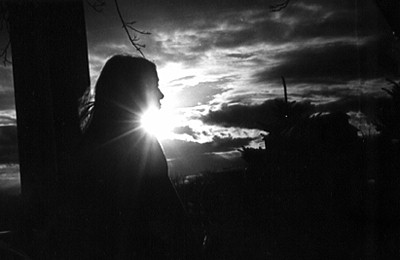 © Elizabeth G., Marblehead, MA