Realization
October 4, 2009
It's the perfect amount of weight when he leans on me.
His affection like nothing I've ever seen.
Far from perfection, we still strive for each one.
withholding not little flaws, but half of a ton.
Searching for that place, always led back to him.
Thinking to myself, chances are slim.
He finds me when I'm by myself.
When I refuse, he's still my help.
Somehow, he doesn't even have to say a simple thing.
He hasn't a clue the amount of happiness he brings.
The day and time aren't relevent in this case.
It doesn't have to my birthday to receive a rose in a transparent vase.
Why a kiss, when you can receive a smile from across the way.
Seriousness rare, hearts filled with constant play.
He's joyful to my heart and instantaneously rekindles my soul.
He is who I call mine, without control.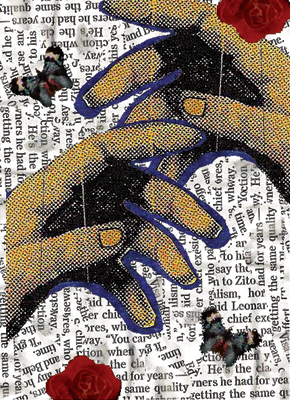 © Christine S., Arlington, VA